Note: This was originally published on May 10th on our old website and was transferred over. You can click on photos to open a larger image in a new window.
On April 16th, GRAACA members got the chance to get out for a little spring fun. This year's tour took us through some beautiful parts of Cumberland County as well as the orchards of Adams and Franklin Counties.
The day began at the American Legion Post #674 in Mount Holly Springs for some doughnuts and coffee before heading out.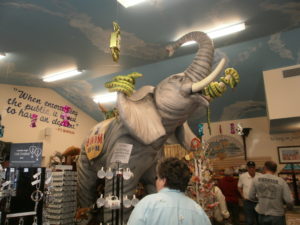 The first stop was Mr. Ed's Elephant Museum, an absolute "must see" roadside attraction offering candy and fresh roasted peanuts (of course!) in addition to the estimated 12,000 elephants on display. The museum also lays claim to the East Coast's largest collection of Pez dispensers.
After another scenic drive, we got to stretch our legs at the PA Forest Fire Museum in Caledonia State Park. Afterwards, it was onto Solomon's Lutheran Church for an absolutely fabulous homemade buffet!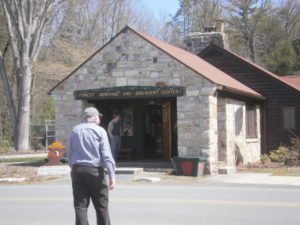 Many thanks go to Millie Skelly for planning the wonderful trip. Everyone enjoyed a lovely day, and we got to see many new faces! We hope all felt welcome and will join us again, soon.
We also want to thank the American Legion, Mr. Ed's, Caledonia State Park, the lovely ladies at Solomon's Lutheran Church, and everyone else who came out and helped make this tour a success. More photos can be seen on our Facebook page.